Arsenal are set to offer Jack Wilshere a new deal despite the player's loan deal to Bournemouth and interests by other clubs to sign him permanently.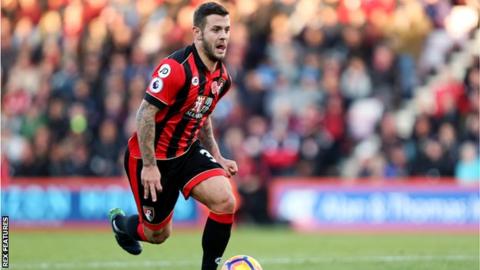 Arsene Wenger sent Wilshere on a season-long loan this summer even though he said he wanted the player to return to the Emirates.
Wilshere would not appear against Arsenal this week due to loan rules but he has played every Premier League game for Bournemouth since his move. Wenger seems happy to allow the player continue under coach Eddie Howe particularly due to how he is being managed being injury prone.
Wilshere's current deal is set to end in 2018 but Wenger has revealed that there would be a new deal for the player.
"Of course," he said when asked about a new deal.
"Ideally we have to plan around the new year. I ask every week how did he play but I haven't spoken to him. I leave him to talk to his manager. When I can watch him, I do watch him," Wenger added.

Wenger said Wilshere was getting stronger every week and that it was a good decision to send him out to get regular football. The French coach said the new deal for the player would solely be for football reasons not to protect value.
Wenger explained why he sent the player out, citing the options at the club and his fitness concerns.
He said: "I let him go this season because we bought Granit Xhaka, we have Mohamed Elneny, Aaron Ramsey, and I thought if he doesn't play regularly and wasn't fit enough to be in the position to start games…so I let him go."
Wenger revealed that Wilshere could return to the club if he returns "back to his right level."