Nabil Fekir is a 24 year old attacking midfielder who can also be deployed as a 2nd striker that has managed to score 12 goals in 15 matches for his current club Lyon and this has attracted the attention of various teams including: Arsenal, Manchester City and Liverpool.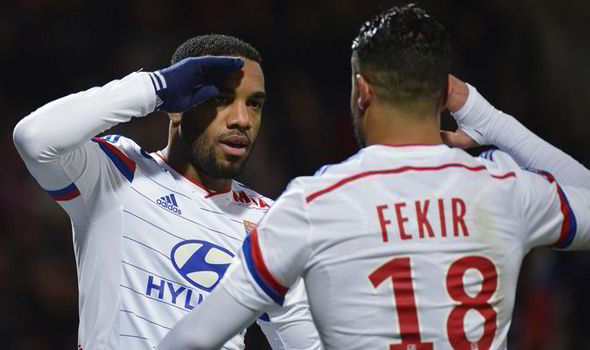 The French player used to play alongside Alexander Lacazette as they both played in Lyon before Lacazatte eventually went on to complete his switch over to the English Premier League club.
During the season of 2016-17 of the French League Ligue 1, Fekir and Lacazatte scored a total of 48 goals in all competitions for Lyon. When Lacazatte transferred from France over to England, it was a big blow Nabil Fekir and the player himself admitted that it would not be the same for him without his French partner Lacazette but there is a chance that they could be reunited and play alongside each other once again.
There are rumours being spread claiming that Arsene Wenger has established Nabil Fekir as one of his priority winter signings for when the transfer window re-opens on January of 2018. If he signed he would help make Arsenal one of the most exciting teams to watch, and make Arsenal tickets even more sought after.
Fekir is aware that Arsenal are keeping a close eye on him and his agent has recently revealed a few details concerning the future of the youngster as he said: "If he leaves, it' will be for Arsenal. It's the only club that can enable him to progress, with Arsene Wenger. He will not go to Manchester City to sit on the bench."
Whether or not Nabil Fekir does make a switch to Arsenal and is able to work with his former teammate Alexander Lacazatte is something that only time will tell and considering that the winter transfer window is right on the horizon, it won't be very long until managers are able upgrade their respective squads.
Alexander Lacazette has not really managed to make a full throttle start to his life in Arsenal with only 6 goals scored in 11 appearances; maybe he does need Nabil Fekir to get into the Emirates Stadium.