Arsene Wenger is disappointed that Liverpool showed Brendan Rodgers the exit door. According to Wenger, Rodgers did a wonderful job at Merseyside and took the club forward during his reign and had the luck been on his side, he would have been able to taste glory in the top tier in 2013-14.
Liverpool looked almost certain to clinch the league during that season, only to be denied towards the end by the Blues who beat them in an extremely important game to allow Manchester City, which was no. 2 in the table at that stage, to attain the top spot.
Thereafter, City did not lose that spot in the weeks which were remaining in the season and went on to become the champions.
Speaking about Rodgers's tenure as Liverpool boss, Wenger said, "Whenever you see a fellow manager being sacked especially when he's quite a good one, you get disappointed. It's hard resisting that feeling."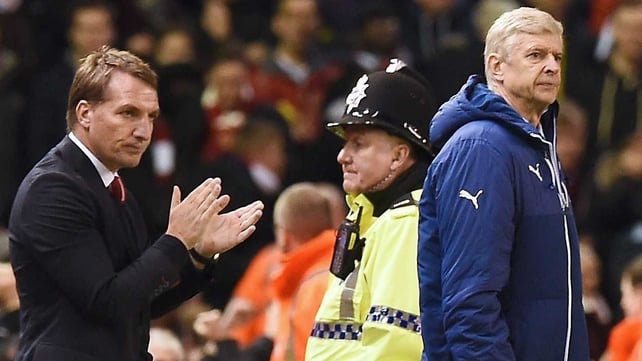 "I feel for Brendan that he was not able to lift the League title when he had almost had it. He would certainly be my pick of the managers who have been in charge at Anfield in the recent times. My best wishes are always with him. Hopefully, he gets another job soon."
When asked about his team handing a total trashing to Manchester United, the Frenchman said, "It was a statement. To get better of a team as strong as United and that too so emphatically, it shows where we are at the moment. There are always the critics who would be bashing, but, you see our numbers especially in the games that we have played away from home. It's fantastic."
The Gunners smashed United 3-0. They are now second in the League table with 26 points, and are fast becoming the fan's favourites for the title. If you fancy backing them you could do a lot worse than following our step by step to your first bet guide, to get the best odds and payback.