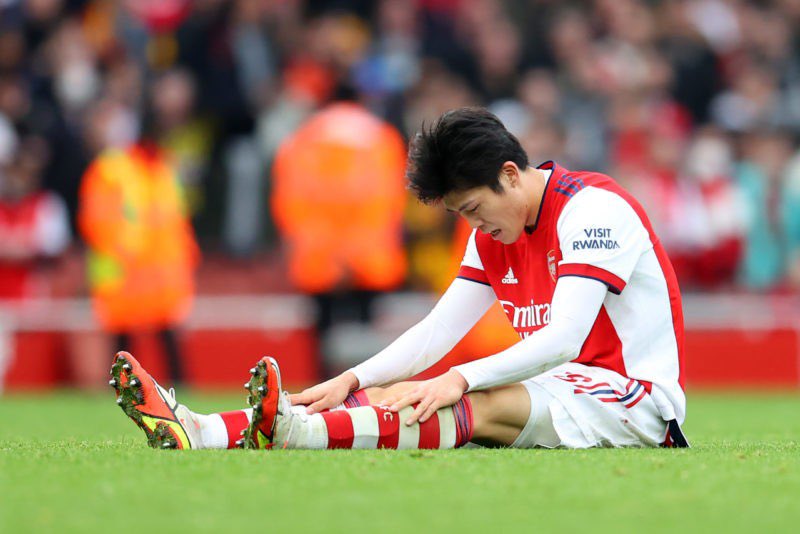 Arsenal defender TakehiroTomiyasu is set to miss the visit of Merseyside outfit Everton on the final day of the current Premier League season after he picked up an injury during the first half of the Newcastle United game on Monday night. The Japanese international has been a regular in the Arsenal starting XI since his transfer to the club at the start of the season. The Gunners signed Tomiyasu from Italian Serie A outfit Bologna.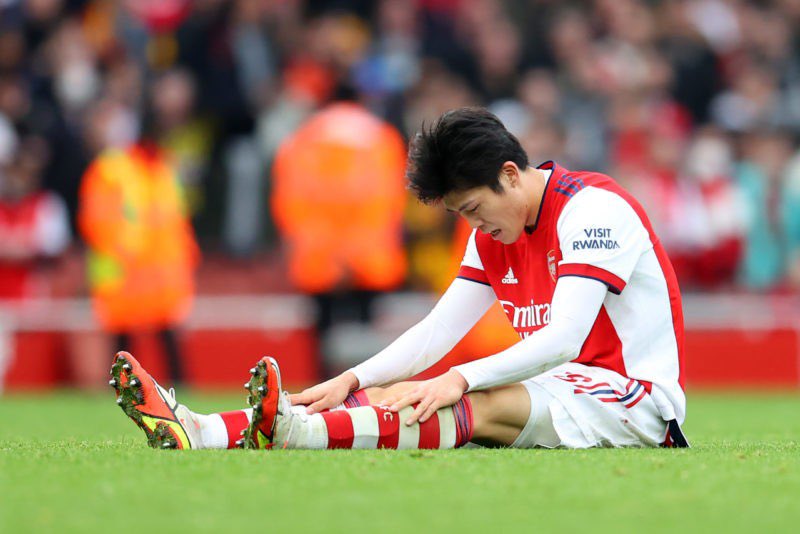 Tomiyasu was one of the best right-backs in the Premier League during the first half of the season before the start of his injury woes. The Japanese star missed around three months at the start of the year before he returned to action as a late substitute during the 3-1 home win over Manchester United at the end of last month. He made four appearances for Arsenal before sustaining the aforementioned injury in the Newcastle United game. Tomiyasu watched from the sidelines as hosts Newcastle United scored two times in the second half on the way to a 2-0 win over the Gunners thus putting their top-four bid in serious doubts.
Arsenal were in pole position to secure fourth spot on the Premier League log ahead of North London rivals Tottenham Hotspur before they suffered two straight defeats. They were beaten 3-0 at Spurs in the North London Derby on Thursdaybefore the loss at the hands of home team Newcastle United on Monday. The Gunners had a four-point advantage over Tottenham Hotspur before the start of their two-game losing run. They are now two points behind their North London rivals ahead of the final game of the season.
On the final day of the season, Arsenal take on Everton at home and only a win will give them to chance to usurp Spurs into fourth. Spurs are away at bottom team Norwich City on the final day.