The 2017-18 Premier League is turning into another forgettable season for Tottenham Hotspur.  After heading into the campaign with hopes, or should I say, dreams, of winning the title, they have fallen away badly in recent weeks.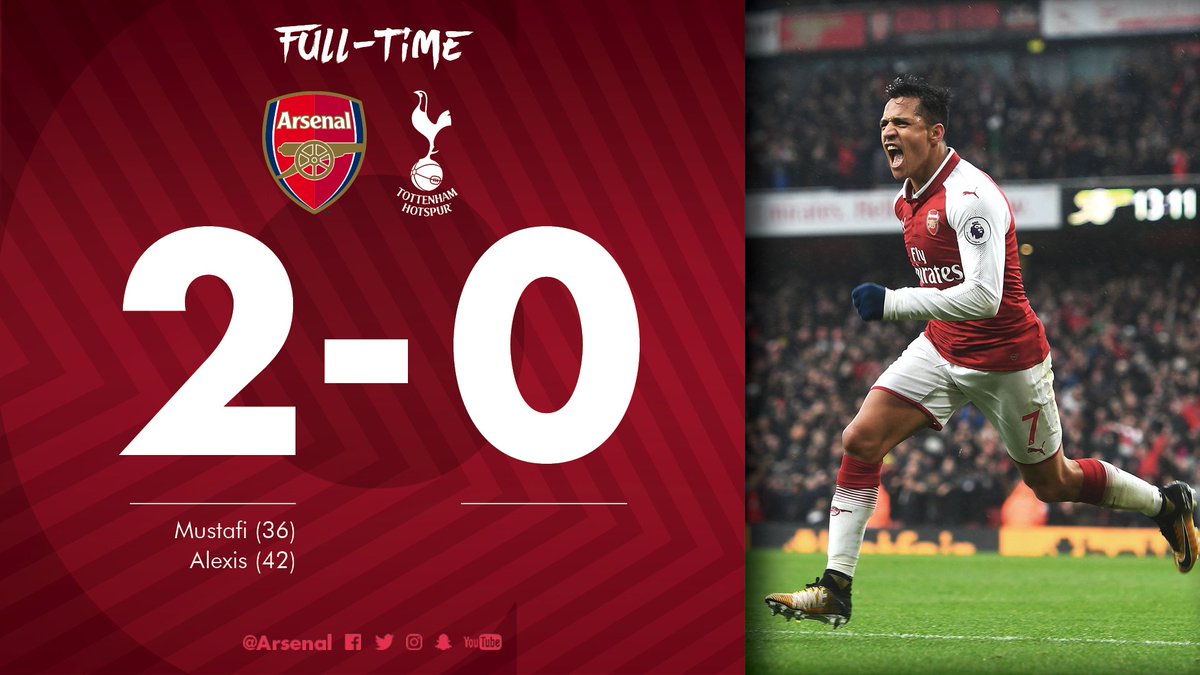 Our
2-0 win in the North London derby
after the international break in mid-November has been the start of a four-game winless streak for Mauricio Pochettino's side heading into this weekend's fixture at home to Stoke City.
Among this winless streak are a 1-1 draw at home to West Brom, a 2-1 loss at Leicester City and being held 1-1 at Watford.  The football betting odds of Spurs now finishing in the top four this season and qualifying for next season's Champions League are as long as 7/4.
Sure, Tottenham won their Champions League group this season that included Real Madrid and Borussia Dortmund, but even their fans know they're not going to win the competition.
Historically, our neighbours have been poor too.  Their two league titles is on par with the likes of Burnley, Portsmouth and Derby County as is fewer than the likes of Wolves, Huddersfield Town and Blackburn Rovers.
Last month's win the North London derby was our 19th in the Premier League, whilst Spurs have only beaten us 11 times during the same period.  They had actually won four of the first seven too.  The other 21 matches between us have ended in a draw.
The second meeting with Tottenham this season and the first-ever North London derby at Wembley in the Premier League is scheduled for the second weekend of February – around the same time the Champions League and Europa League recommences. Hopefully this will fall in our favour, not that we usually need any luck or help in beating Spurs of course.  Fingers crossed that both Alexis Sanchez and Mesut Ozil will still be on our books and available for the big occasion at Wembley as they were key in our win at the Emirates earlier this season.
To give you an idea in the difference between the size of the two clubs, this graphic from Betfair highlights just how greater Arsenal are than Tottenham: