Arsenal legend-turned-pundit Martin Keown believes the Gunners' hierarchy should bow to the wage demands of Wales international Aaron Ramsey. The midfielder has been in a contract standoff with the Gunners since the turn of the year and reports have recently claimed that talks have negotiations have broken up altogether.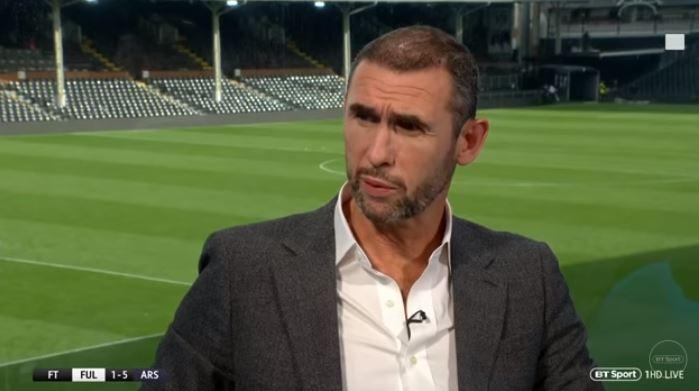 Amidst this, Ramsey has not let his performances dip in the club's colours and he came up with a stellar performance off the bench versus Fulham which included an assist and a goal which he orchestrated from his own backline. Speaking after that triumph, Keown urged his former side to come to terms with Ramsey regarding a new contract with his existing one expiring in under nine months' time.

He said: "[Ramsey] sent a clear message as he gestured with his arms outstretched in celebration. This is what you get if you are prepared to pay the money. [He] could have sulked after being named as a substitute but he is not that sort of player. He entered the fray hungry to make sure Arsenal won this match. When you are building something, it is crucial that you hold on to your identity. New managers need players like Ramsey who acutely understand the demands of playing for their football club."
Under the guidance of Unai Emery, Ramsey has been constantly slotted into the number 10 position and this has brought the best of his game during the recent run of matches. Despite this, the north London side have not come close to matching Ramsey's demands of a contract of around £200,000-a-week and it remains to be seen whether a breakthrough can be found before the turn of the year.
According to reports, the Gunners are most likely to stick with the Welshman for the rest of the season but the midfielder could sign a pre-contract with an overseas club in January with Juventus among the prime contenders.