Arsenal are set to make the trip midweek to Southampton as they fight for a top four finish this term.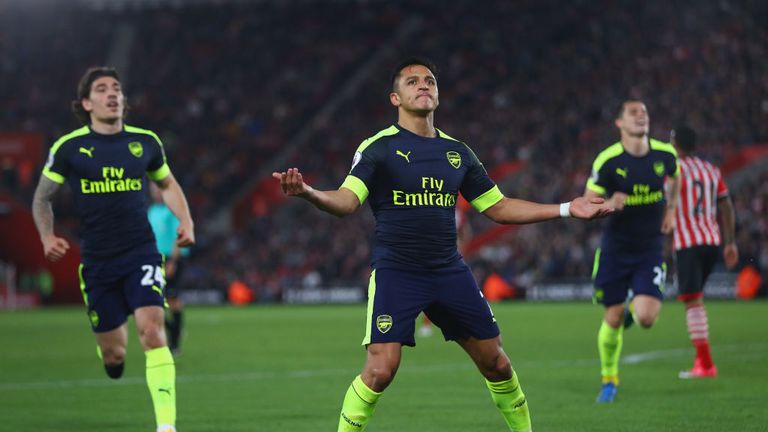 They face a big test at Saint Mary Stadium as they are under pressure to get the needed result if they want to play Champions League next season.
The Saints have no major injury concern but the stress might limit their competition. Charlie Austin and Matt Targett are nearing a return to the team after time out due to injuries. Virgil van Dijk has had his surgery so the club would continue to monitor him as he recovers as they want to keep him, manager Claude Puel revealed. The Gunners might rest Laurent Koscielny and Granit Xhaka as they have little fitness concerns.
Arsenal are still riding on the waves of their Manchester United victory and the confident boost might lift them against Southampton. Southampton lost to Arsenal in the FA Cup and this seems like a perfect opportunity for revenge as Arsenal need the result more.
Southampton have the edge historically as they have not lost to Arsene Wenger at home after five attempts. They are yet to win in their last four games, winning two and drawing two. If they fumble this time, it would be their worst run of the season.
Arsenal have a recent poor away form, having lost five of six games. They have failed to get the results when they play teams in the top half in away games this season. However, they are known to get the result they need to remain in the top four in last minute fixtures.
Chelsea could lift the league title this week if they get the win at West Brom. After Spurs slipped against West Ham, the race was pretty much over.