After what has been a difficult period for Arsenal following exits in both the Champions League and FA Cup in recent weeks, manager Arsene Wenger will have been delighted with his side's dominant display at Everton on their way to a 2-0 victory this past weekend.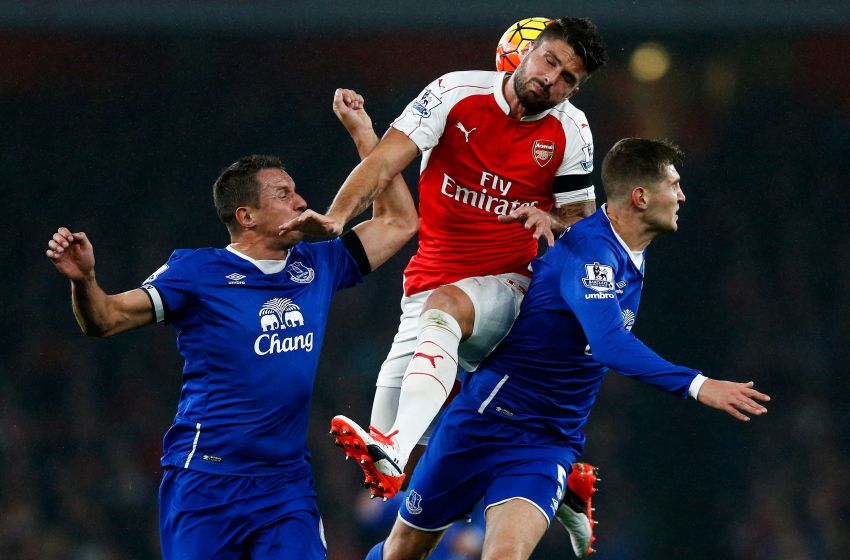 With sections of the Arsenal faithful again calling for changes to be made in the light of recent events, Wenger has come out spiritedly, even stating that his side still have title aspirations, despite being eleven points behind leaders Leicester City.
Goals from Danny Welbeck and man of the match Alex Iwobi handed Arsenal their first league victory since mid February and more than a little rest bite from an arduous period for players and supporters alike.
With a dozen years having now passed since Arsenal last lifted the Premier League trophy, supporters can perhaps be forgiven for their apparent anger towards Arsene Wenger in recent times. A season in which many believe Arsenal should have run away with the league given the struggles of their fiercest rivals, another inconsistent campaign has been placed under further scrutiny with the recent departure from major competitions. With another trophy less season now looking increasingly likely, Wenger is refusing to be ousted by calls for his head.
A favourable end of season schedule may well mean that Arsenal can capitalise on any potential slip ups from Leicester or North London rivals Tottenham, as they face five home fixtures from their last eight encounters. Betway currently offer odds of 7/1 for the Gunners to produce what would be a dramatic title charge, with Leicester at this time still firmly in the driving seat.
The emergence of the talented Alex Iwobi has certainly been a positive for Arsene Wenger, as the midfielder has provided ample cover for the inured Santi Cazorla and Aaron Ramsey. England manager Roy Hodgson has also seemingly been impressed with Iwobi, who is now embroiled in a battle for his services at International level by England and Nigeria.
Despite having represented England at youth level, Iwobi has pledged his future to his country of birth Nigeria, in a decision which is likely to frustrate the FA. The return to fitness and form of Danny Welbeck is music to the ears of Hodgson however, who now has a selection dilemma ahead of Euro 2016. Welbeck is 1.61/1 odds on to make the final England squad for the tournament in France this summer.